School Readiness Screening
In preparation for the transition to school, children currently enrolled at kindergartens and childcare centres in Bayside are invited to attend a free screening appointment.
Hampton Rotary initiated this project in 2015 and it has been running successfully now for a number of years.
​Since the project started , the Department of Audiology and Speech Pathology at the University of Melbourne has conducted hearing screenings in the community for children aged 3.5 to 6 years of age. Their goal is to identify previously unknown hearing issues in young children that would, if undetected, have the potential to impact both short and long term speech and language outcomes.
Commencing in 2022, the assessment day now involves a Physiotherapy team from Melbourne University to include Large Motor Skills Screening as well.
Since this project was first piloted in 2015, more than 400 children have been assessed, so this partnership has provided an invaluable Bayside community service.

For further information please call Marie Arendsen from Hampton Rotary on 0402 457 570 or Bayside City Council, Family Service on 9599 4755
The most recent screening session was held on Saturday 18th March 2023 and the next one will be held on 9th September 2023. For details click HERE.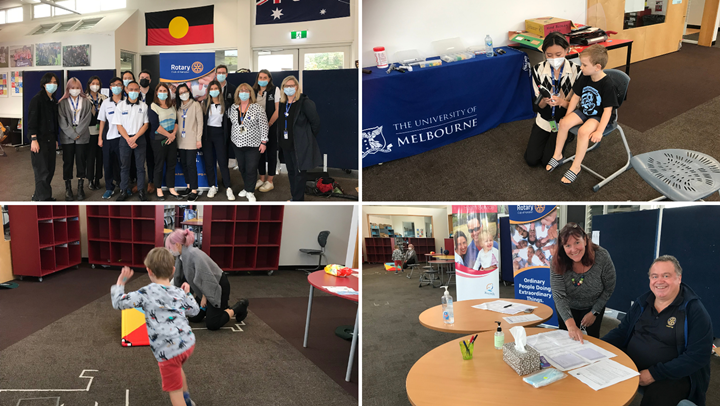 Share this with your friends